Today we went down to the Little Theatre in Bath to see a preview screening of "Barney's Version", with Paul Giamatii, Minnie Driver, Rosamund Pike & Dustin Hoffman. It was really enjoyable and extremely funny in places - right up to the point where the picture disappeared (not the director's intention!) leaving us with just the soundtrack. Despite desperate attempts on the part of the staff, they were unable to get it working again - the file was corrupted and they could not get working again without emailing the distributor to get another copy sent over the Internet. So much for digital distribution being the way ahead!
The upshot was that all the audience got given a free ticket for any other film showing. Su and I agreed that we will happily use our free ticket to go and see this film all the way to it's conclusion, having seen over an hour's worth (and happy to see this part again as well). So, this previews screening has worked as far as the distributor's aims of generating some word of mouth publicity (that's "viral advertising" to all you hip young dudes out there).
With a bit more time on our hands than we had anticipated, it was off to do a gentle bit of shopping, and have a yummy pie outside the Abbey.
Later on, we went to Westonbirt for a walk with Bella, seeing this really organic tree with lots of moss, some great seed pods on a tree and a hint of sunset.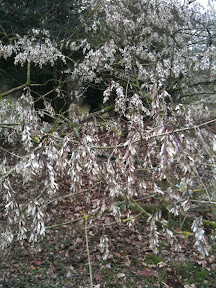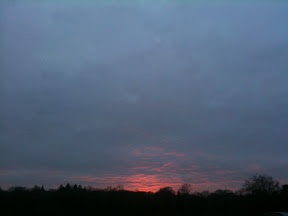 - Posted mainly using BlogPress from Marcus' iPad - with a bit of finishing off using Safari on iPad and Blogger's old style interface (a bit tedious, but good practice for travel blogging, of which more when Su's Tours has finally finished researching lots of different possibilities for June/July's jaunting ;-)!